Solihull Community Housing
In April 2004, Solihull Community Housing (SCH)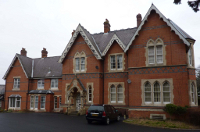 was created as an Arm's Length Management Organisation (ALMO) to manage the housing service on behalf of Solihull Council.
SCH's responsibilities, include the management and maintenance of the Councils' housing stock of 10,478 tenanted homes and 1,146 leasehold properties. This portfolio include houses, maisonettes, high rise and low rise flats, sheltered accommodation and community centres.
In May 2008 SCH was the first ALMO in the West Midlands to achieve a three star rating.
The SCH vision is "To put our customers first, be forward thinking and pursue opportunities for growth" and following the successful completion of Decent Homes, SCH is currently delivering an ambitious capital programme to improve the external appearance and security of our properties together with the building of new homes.
The current annual spend of SCH is in excess of £28 Million with priority focused upon achieving best value for money combined with excellent service across the organisation which can only be delivered by having procurement at the heart of delivering quality outcomes for all SCH customers.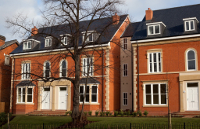 SCH currently has over 120 contractors on its Contracts Register covering a multitude of cost items including: New Boiler Installations, Flat Roof Repairs, Monitoring of Telecare Alarms, Installation & Maintenance of Stair Lifts, New Build Programmes, Window Repairs, Mechanical & Electrical Services and all things in between that are required to provide a comprehensive housing service.
Future Contracts
Currently, SCH publishes details of all its contracts online on our website www.solihullcommunityhousing.org.uk.
The procurement website is also a useful source of information for businesses wanting to discover more about working with SCH.
The SCH current Contracts Register provides a full list of the number, range and values of all the current contracts in progress.
Future contract opportunities appear on the future contracts list which shows the current stage of each contract and provides the commencement date of future contracts.
EBusiness
Most SCH contracts will be tendered via the CSW-JETS website in an effort to raise awareness of our contracts and streamline and simplify the tender process.
Please register with the CSW-JETS site in order to access our current contract opportunities.
If you have a query about a particular project or contract please contact the SCH Procurement Team at procurement@solihullcommunityhousing.org.uk