Welcome to Coventry, Solihull and Warwickshire's Joint E-Tendering System (CSW-JETS).
In March 2012 the Leaders of Coventry, Solihull and Warwickshire Councils signed a Memorandum of Understanding, with the following intention:
"It is the expressed intention of Coventry City Council, Solihull Metropolitan Borough Council and Warwickshire County Council to improve outcomes for the communities we serve. By working together we recognise that we will be better able to deliver efficiency savings and reduce costs by building resilience across our organisations and thus improve the quality of services our customers and citizens experience, based upon agreed priorities for the three authorities."
Since February 2010, Coventry, Solihull, Warwickshire, Nuneaton and Bedworth and Rugby Councils have been working together as a shared procurement service with a shared procurement strategy and savings plan. CSW-JETS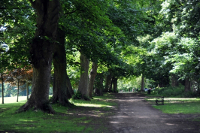 enables us to advertise our opportunities across all authorities through the same system. This means that there is a single point of contact for procurement in the sub region so you only have to register once to receive notifications for all authorities.
We want to encourage small businesses, the voluntary sector, social enterprises and mutuals to be able to bid for our work and will be working to make sure that our tender processes and documentation are as simple as possible. The Public Services (Social Value) Act allows us to explore ways in which businesses can demonstrate the social value that can be added in our local area through our procurement processes and we will endeavour to consider how we can support the regeneration of our local economies through wise use of our purchasing power.